Horticulture Castor Wheels - For all Sorts of Agricultural Applications
Horticulture wheels with rubber or polyurethane tread. Perfect for highly demanding environments.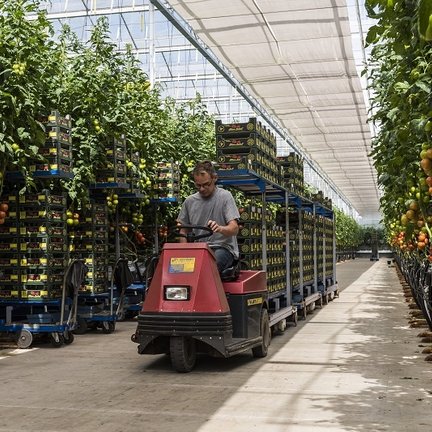 Horticulture Castor Wheels
These wheels are perfect for the transportation of very heavy loads over smooth surfaces (tiles, cement or coatings) because of their low rolling resistance. The high cut, tear propagation and durability ensure a long life in an industrial environment.

The rubber tread is quiet and creates a smooth ride. The downside of the rubber tread is that it's more prone to wearing off.  
Application of Horticulture Castor Wheels
These wheels can also be used for care beds, cleaning machines, computer equipment, display stands, dustbins, file carts, food transport equipment, laundry carts and medical-technical equipment. Additionally, they can be used in industrial kitchens.

Do you need some extra help or do you need something custom made? Contact us!
Read more
Close