Furniture Castors - Spring Loaded Ladder Wheels With Suspension
Spring loaded ladder wheels with suspension, gate castors and shock absorbing wheels. Ladder castors, swivel castors and furniture castors. All designed to be mounted on a ladder.
ladder wheel, ladder castor, swivel castor, solid rubber, gray non-marking

ladder wheel, ladder castor, fixed castor, thermoplastic rubber gray non-marking,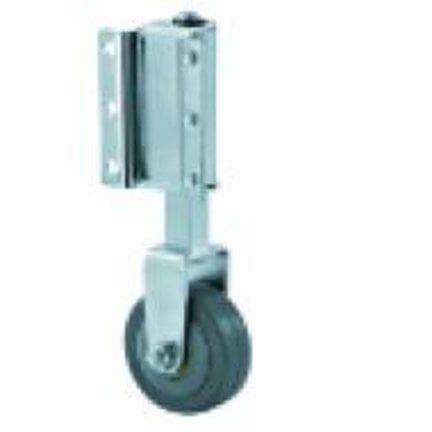 Ladder Wheels - Spring Loaded
These ladder wheels have a load dependent locking effect. When a load is placed on the spring it compresses, ensuring the ladder (or device) is in contact with the ground and unable to move. When the load is removed from the ladder (or device) the spring in the ladder wheel rebounds to an unlocked position.

Different Options

At IndustrialWheels.com you will be sure to find the type of ladder wheel you need, whether you require a quality top brand version or a lower price equivalent version. Both wheels have similar life spans and the springs (the crucial part of the wheel) are made of top quality spring steel.
Do you need some extra help or do you need something custom made? Contact us!
Read more
Close